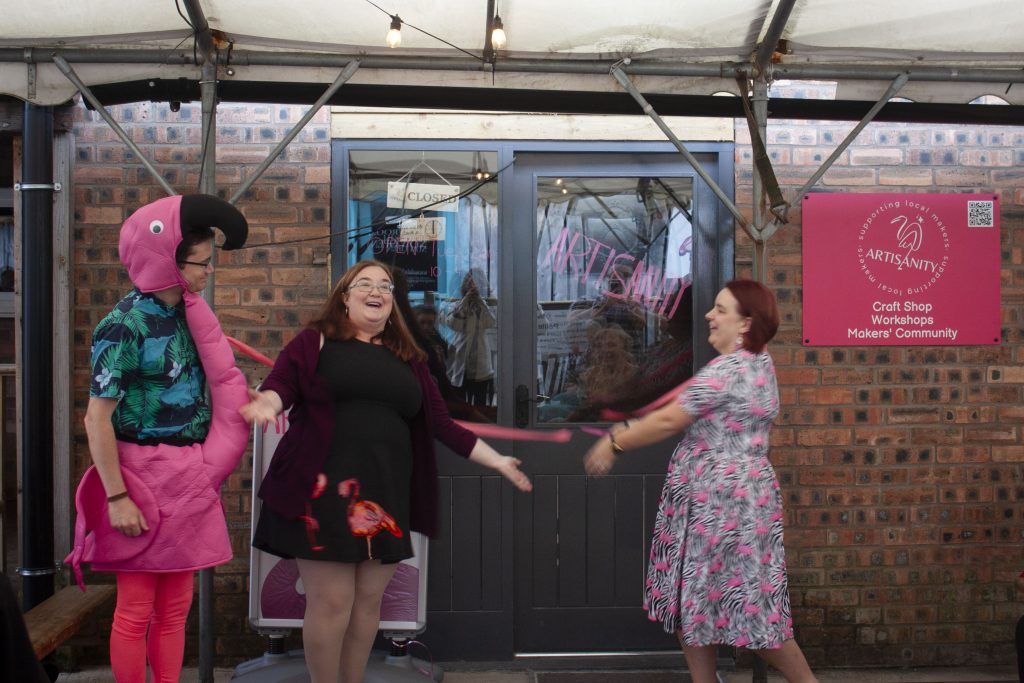 On 18th August 2023 we were proud declare the Artisanity Shop officially OPEN!
The unit at Glebe Farm, Astbury, Congleton is home to a rotating selection of our local maker members as well as being a community centre and a venue for our highly acclaimed craft workshops.
We are located next to the cafe in the under-cover seating area. We are open 6 days a week (every day apart from Monday) from 10am to 4pm – plus occasional extras such as bank holidays and late night shopping (watch our social media for details of these).
Our current shop occupants are:
Emma Kathryn Pottery (thrown and hand sculpted)
Deshca Designs (copper artwork)
Nowt's Perfect (personalised slate, wood and mirror gifts)
Fox Red Crafts (stationery and prints)
Little Jen Jewellery (beaded jewellery)
Acanthus Glass (fused glass)
White Dog Jewellery (hand crocheted and wire jewellery)
Wear it Quirky (funky earrings)
Abi through the Ears (scrunchies and fabric items)
The Ruddy Good Soap Company (soaps and scrubs)
Watts Workshop (candles and wax melts)
Morria Jewellery (french beaded flowers and jewellery)
Needlessly Felted (needle felting)
Nicola Ann Illustrations (hand painted glassware and gifts)
Knotting Special (macrame and micro-macrame)