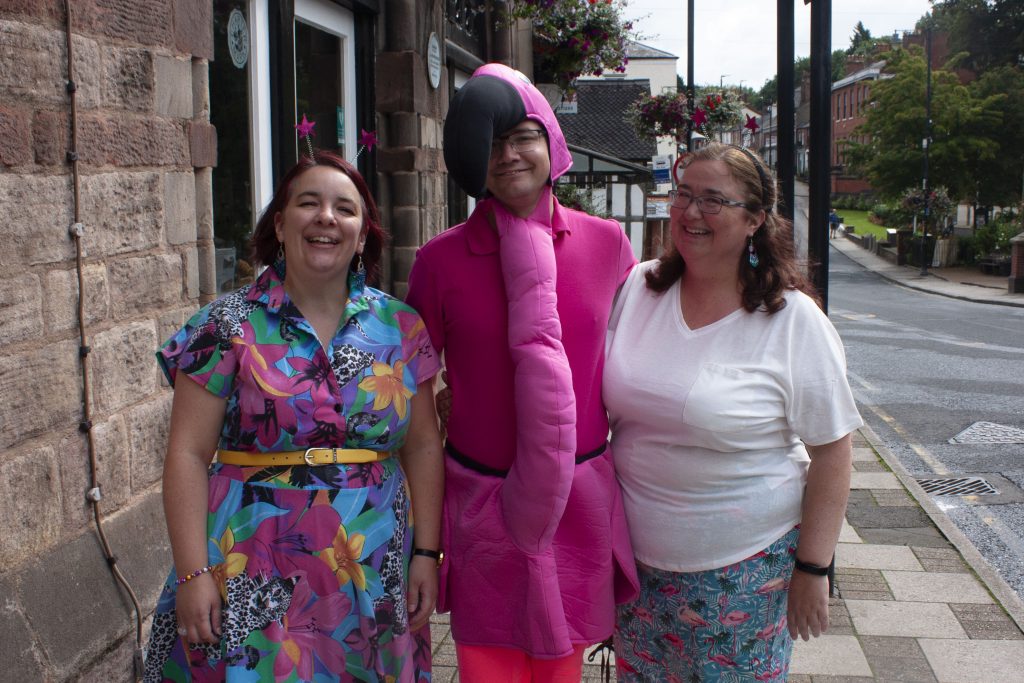 The Artisanity Summer Craft Fair, organised by founders Clare Watson and Jenny Drew, proved to be a resounding success as it showcased the skills and talents of local crafters and artists. The event, held on August 6th at Congleton Town Hall, brought together a collection of 30 creative individuals from around the area with their vibrant stalls for visitors to browse.
Artisanity, a collaborative group for local artisans, offers a unique opportunity for crafters and artists to not only sell their creations but also to engage with the public through workshops and 'meet the maker' craft demonstrations. The fair's vibrant atmosphere was enriched by musical entertainment provided by BB's Entertainment, creating a lively backdrop for attendees.
The event attracted local figures including the Mayor and Mayoress, Rob and Helen Moreton, who enjoyed some shopping. The Craft Fair witnessed good footfall, even on a rainy August day, with visitors drawn to the impressive displays of local craft businesses. Attendees were quick to applaud the high quality of the items on offer, showcasing the dedication and craftsmanship of the local artisans.
A highlight of the fair was the innovative raffle, with tickets distributed for every £5 spent, encouraging shopping at the stalls. The initiative saw over 600 tickets registered at the exit desk, further enhancing the interactive experience for visitors and supporting these small businesses.
The positive and engaging atmosphere of the event was a testament to the seamless organisation by Artisanity. Stallholders expressed their satisfaction with the fair's execution, also praising the genuine interest and engagement shown by the visitors.
Looking ahead, Artisanity's next venture is the opening of the brand new Artisanity Shop on Friday August 18th at Glebe Farm, Astbury. This shop space provides an opportunity for local micro maker-businesses to showcase and sell their creations. Starting with a pioneering group of 14 businesses selling a variety of items from handmade soaps to fused glassware and needle felting, the shop also contains space for craft workshops. The eagerly anticipated Christmas Craft Fair, scheduled for November 19th is another must-see to add to your calendar.
The success of the Artisanity Summer Craft Fair underscores the significance of nurturing local talent, celebrating creativity within the community and the appetite for buying high quality hand crafted items and supporting this kind of business. As Clare and Jenny's vision continues to develop, Artisanity remains a shining example of the power of collaboration in the world of arts and crafts.